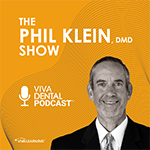 Series: Tuttnauer
CE Credits: 0.25
Guest: Michelle Strange, RDH
Release Date: 9/11/23
We all use WiFi everyday. In addition to cell phones and TVs, many of our devices and appliances, often referred to as IoT, Internet of Things, rely on WiFi to operate properly. When it comes to our dental practice, there are huge advantages to having WiFi capabilities integrated into our sterilization equipment. To tell us more about it is Our guest Michelle Strange. Michelle is a registered dental hygienist with over 20 years of dental experience.
---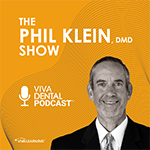 Series: Tuttnauer
CE Credits: 0.25
Guest: Dr. Ron Kaminer
Release Date: 5/6/21
Dental podcast: Welcome to DentalTalk. I'm Dr. Phil Klein. Today we'll be discussing best practices in the area of instrument sterilization protocol. We'll be specifically addressing biological Indicators, High Thermal Washers, and PPE. Our guest is Dr. Ron Kaminer, a graduate from SUNY at Buffalo School of Dental Medicine. He maintains two practices, one in Hewlett, NY and one in Oceanside, NY. Dr Kaminer is an international expert in the field of Dental lasers and has lectured on Lasers and minimally invasive Dentistry nationally and internationally. He is also one of Viva Learning's most popular speakers presenting over 35 Viva Learning webinars.

---